It's Christmas Time in the City
Now Playing: Silver Bells (by Stevie Wonder)
It has finally snowed here in New York City!
My friend and I were just saying that it didn't feel very Christmasy and we blamed it on the lack of snow, but yay, now it's here.
Here is a photo of my snowy balcony (fire escape) that I took when I woke up this morning and then froze my face and other parts of my body off on my walk to the subway. It was 12 degrees out!

My First Christmas in my Apartment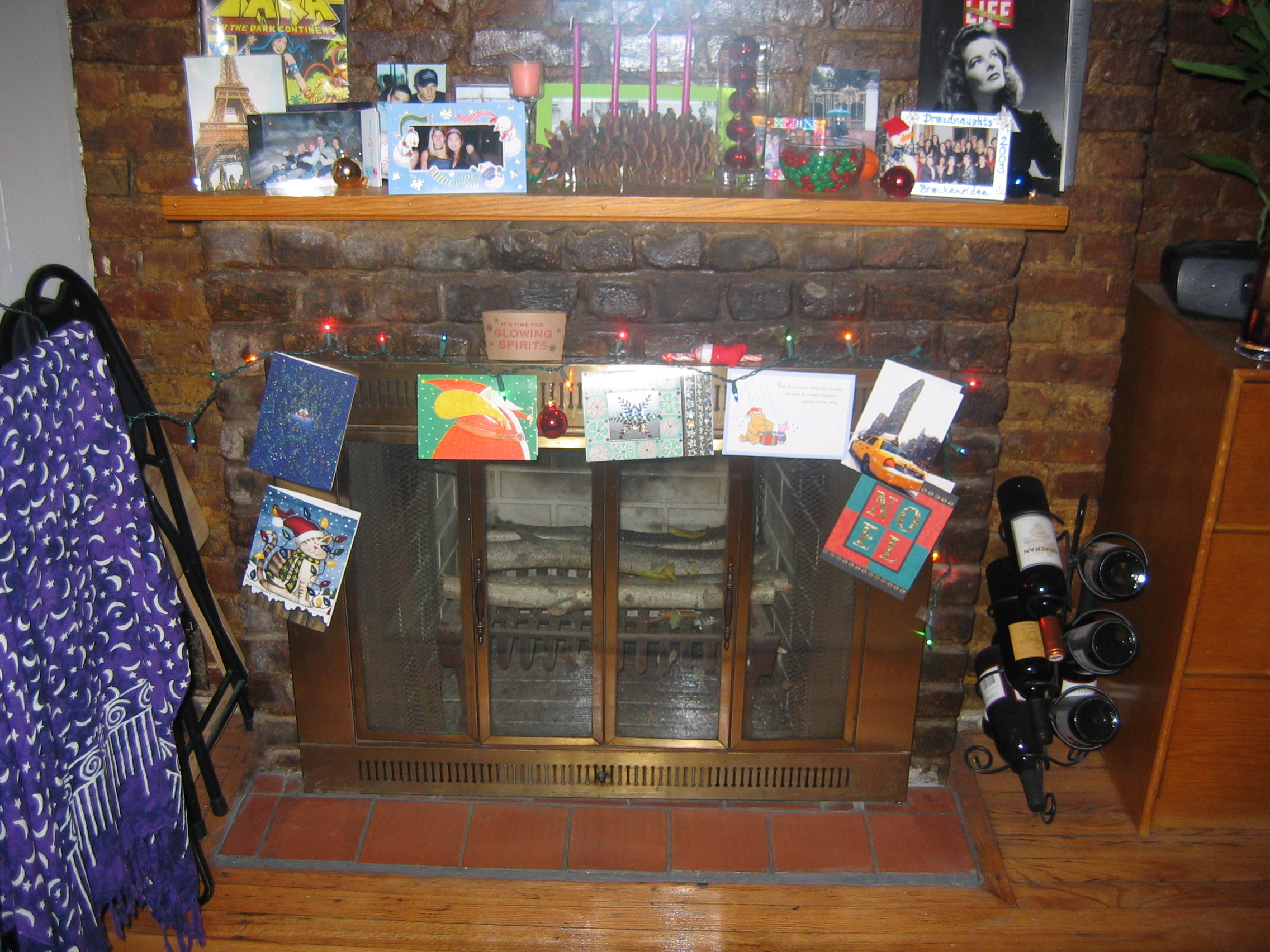 This is my very first Christmas tree on my own. Granted it's tiny and lacks all my Hallmark Gone With The Wind and Star Wars ornaments but there is a bigger tree waiting for me in Connecticut at my mother's home with all that. In the meantime the planted tree and my decorated mantle make my little apartment very cozy and holidayish.
PS:
wow I just got a bomb dropped on me... and yet I manage to sing the song "you dropped a bomb on me" repeatedly in my head.
Posted by Tara at 7:40 AM PST
Updated: Wednesday, January 12, 2005 9:24 AM PST