Merry Christmas, to whom it may apply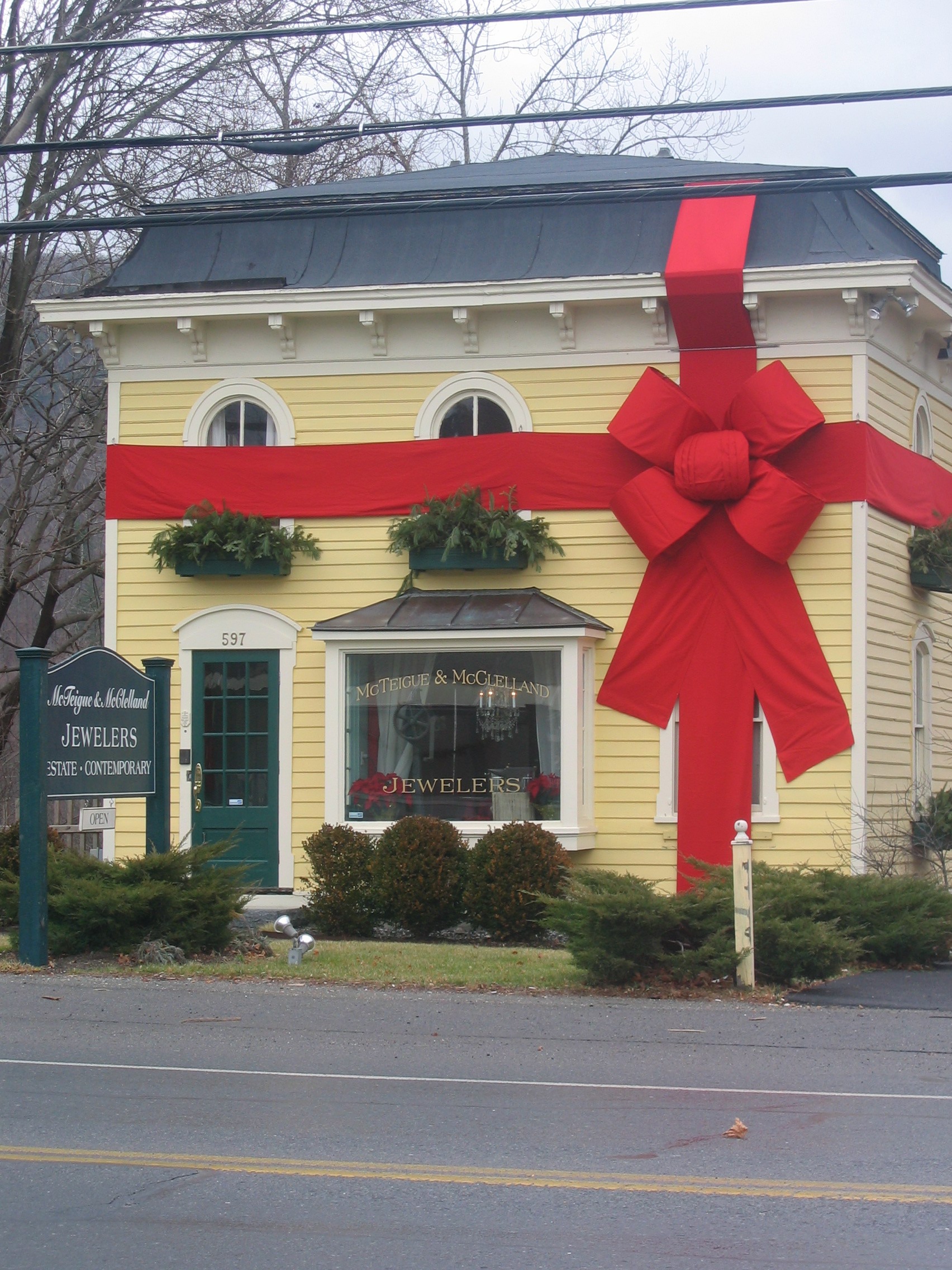 (I stopped the car to take this photo...Where did they find the bow?)
Have you heard the lyrics to the following
Stevie Wonder
song? They're chilling.
Someday at Christmas
Someday at Christmas men won't be boys
Playing with bombs like kids play with toys
One warm December our hearts will see
A world where men are free
Someday at Christmas there'll be no wars
When we have learned what Christmas is for
When we have found what life's really worth
There'll be peace on earth
Someday all our dreams will come to be
Someday in a world where men are free
Maybe not in time for you and me
But someday at Christmastime
---
I actually saw
Stevie Wonder
several years ago at LAX airport, and no he did not see me (insert drum roll here). He looked like he does on tv, the long braids and elaborate wardrobe. He took a picture with me and I still have it. He's actually my favorite male singer and all I could say to him was, "My name is Tara." I was so excited that I saw him that I called my father at a pay phone (pre cell phones) to tell him, but he was like, "did he say you were the most beautiful women he ever saw?" I was soo annoyed with his non plussed attitude that I almost hung up the phone, lol.
I'm off visiting all my Italian Aunts and Uncles today (my dad had 6 brothers and sisters). I'll be collecting boosts and eating lots and lots of yummy food. I make all the same stops I used to make with my father when he was still alive, just by myself now. I even go to relatives houses where no english is spoken and we communicate through hand gestures. I have to eat something at each house, because otherwise would be disrespectful. Meetballs, Pasta Fagoli, chocolate chip cookies, prime rib ... fa la la la la, La la lah!
Newsweek Article
: Into each life some really atrocious presents must fall.
A how-to guide to re-gifting
Posted by Tara at 9:01 PM PST
Updated: Sunday, January 2, 2005 1:57 PM PST